Chicago (North America)
Luxembourg, Amsterdam, London (Europe)
Singapore (Asia)
In Pursuit of Better, Together
Revantage provides real estate services to one of the world's largest investment firms. 
Blackstone's real estate portfolio includes logistics, rental housing, office, hospitality and retail properties in North America, Europe, and Asia. Revantage's global reach supports Blackstone with best-in-class talent and corporate services. From finance to technology to people and culture, we anticipate the needs of our partners and portfolio companies, hire exceptional talent and give them the platform to deliver. End result: our partners thrive.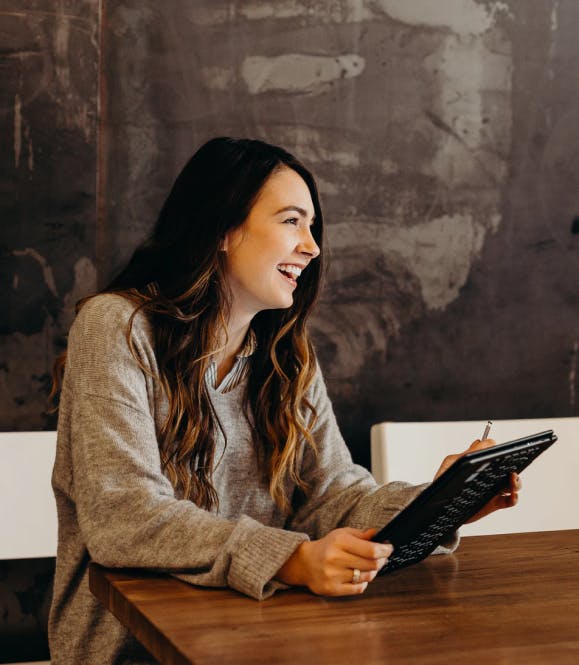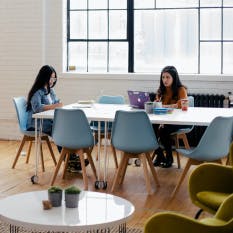 Who We Are
Revantage is set up worldwide to deliver value-add services across Blackstone's Real Estate asset classes.
Due Diligence • Valuations and Portfolio Reporting Services • Portfolio Management • Transaction Execution Support • Accounting • Tax • Treasury • Legal • Directorship Services • Insurance • Compliance • Risk Management • People and Culture • Technology • Strategic Initiatives • Property Management
63+
Nationalities
78+
Languages spoken
20+
Service disciplines
Our Global Reach
We are a dynamic, diverse team focused on empowering our partners across 50 countries.
Revantage supports thousands of assets and billions in TEV for Blackstone and our partners.
A Global Team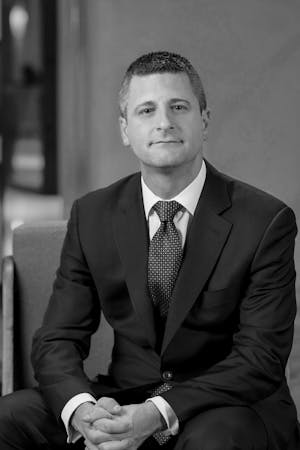 Matt DeMonte
Global Head and Chief Executive Officer, Chicago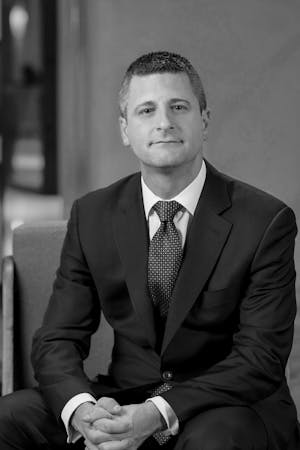 Matt DeMonte
Global Head and Chief Executive Officer, Chicago
Matt is the Global Head and Chief Executive Officer of Revantage.  Matt joined Blackstone's real estate portfolio companies to manage and lead Revantage, following a track-record of successful global executive leadership positions. Throughout his career, Matt has built a reputation for his ability to run large-scale businesses, transform companies and culture, develop and assemble high performing talent, and drive innovation through technology. 
Matt has instilled within Revantage the principle to which he credits his own success: the relentless pursuit of better. By constantly striving to optimize his performance and empowering his teams to do the same, he has helped companies overcome challenges and push beyond what others assumed was possible. Matt believes that organizational excellence occurs once you've established and executed results-driven strategies and creates a culture that aligns every teammate with the same values and mission.
Matt has spent his career developing teams that outperform financial and other performance objectives. He has a track record for leading transformative change and establishing cultures of continuous improvement. He is an authentic leader who invests heavily in recruiting, developing, and retaining high performing and diverse teams. 
Matt is currently leading a significant hiring effort in the global expansion of Revantage, as well as a strategic shift to better equip Blackstone's real estate portfolio companies with talent, processes, and technology. Matt is taking this opportunity to create a new model for shared services in a way that has never been done before, with a heavy focus on providing value creation through data and analytics, and scalability through emerging technologies.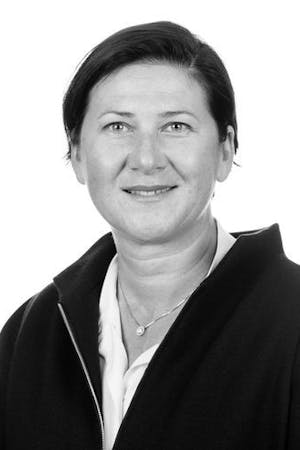 Diana Hoffmann
Chief Operating Officer, Luxembourg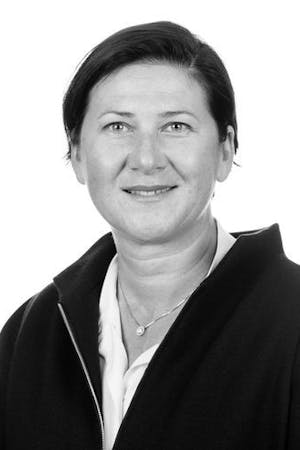 Diana Hoffmann
Chief Operating Officer, Luxembourg
Diana co-leads Revantage Europe with Jeff Bossy, CFO. Integral to Revantage Europe's challenge of supporting Blackstone with a global service organization, Diana is a consummate leader who has built and guided a Blackstone company for over a decade. Along with day-to-day involvement in financial reporting and transaction matters, she acts as a director on a number of Blackstone Real Estate's investment entities in Europe. 
Diana has been a Financial Controller of the hotel group, Hospitality Europe, when it was purchased by Blackstone in 2006. She stayed as Chief Financial Officer for Axios Hospitality Real Estate for five years before moving to Revantage Europe. A qualified certified accountant, Diana holds a business degree from the German Chamber of Commerce, Berlin.
Jean-Francois (Jeff) Bossy
Chief Financial Officer, Luxembourg
Jean-Francois (Jeff) Bossy
Chief Financial Officer, Luxembourg
Jeff co-leads Revantage Europe with Diana Hoffman, COO. Jeff joined Revantage Europe (formerly BRE Europe) when it initiated in 2004 and has contributed to its development ever since. His leadership skills and acumen have been recognized and appreciated in a variety of roles. In addition to managing the Finance teams of Revantage Europe, he is involved in tax structuring and compliance matters. He also acts as a director of a number of Blackstone Real Estate's investment entities in Europe. 
Before joining Revantage, Jeff worked as a manager at Grant Thornton and KPMG, specializing in services to commercial companies, private equity funds and real estate funds. Jeff is a qualified certified accountant and holds a MA in Management Sciences from HEC Business School, Liege.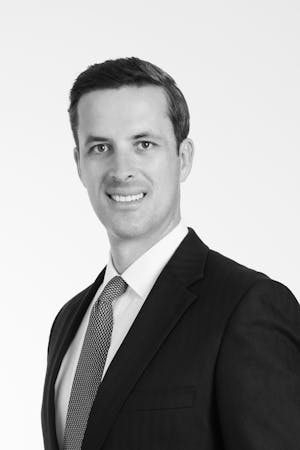 Tom Olsen
Chief Financial Officer, London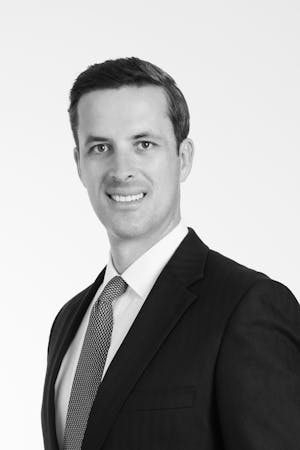 Tom Olsen
Chief Financial Officer, London
Tom's key responsibilities are leading the Revantage UK platform and supporting and collaborating with European portfolio companies managed by Blackstone Real Estate.
Tom is a senior finance and operations executive with over 20 years' experience; the last nine spent in the Real Estate industry. He has extensive leadership and management qualities gained from his professional career and as a commissioned army officer. He holds various charitable trustee and non-executive director advisory roles.  
Tom is a Chartered Accountant, completed the Royal Military Academy Sandhurst Commissioning Course and holds an honours degree from the University of Bristol.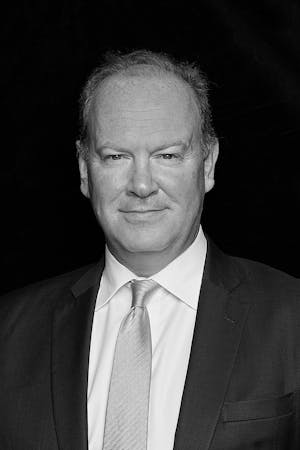 Guy Rudd
Managing Director and Head of Real Estate, London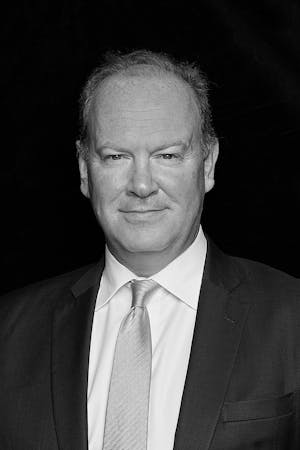 Guy Rudd
Managing Director and Head of Real Estate, London
Guy is a member of the Global Executive leadership team and has served on the boards of various Blackstone Portfolio companies. He established Blackstone Property Management in 2002 to provide an in-house, one stop, Development, Asset and Property Management resource for the Blackstone funds. He set up, developed and served on the board of the market leading Nido student accommodation brand and also established Development, Asset and Property Management teams in the United Kingdom, France, Germany and Spain.
Guy's 30 year experience in international real estate spans numerous asset classes both in Europe and Asia, including commercial, retail, logistics, residential, hotel and student accommodation.
Prior to joining Blackstone in 2002, he was Director of Construction at BAA McArthurGlen where he was responsible for the retail property portfolio. Guy has a BEng in Civil and Structural Engineering from the University of Southampton.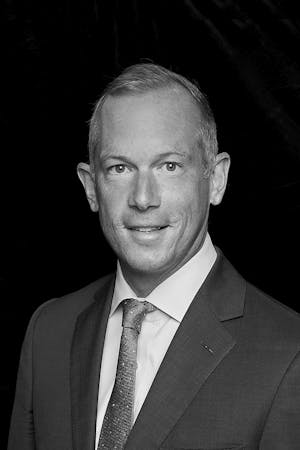 Ed Hodgson
Managing Director, London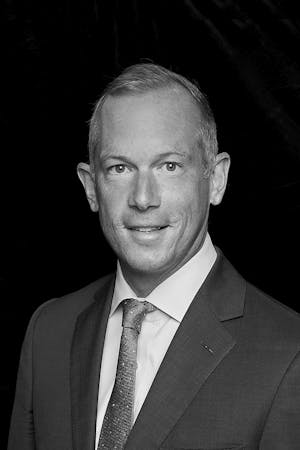 Ed Hodgson
Managing Director, London
Ed serves as a member of the Global Executive leadership team and leads the asset, portfolio management and leasing initiatives across the European portfolio with close oversight of development and property management activities. Ed was previously a Director at Blackstone Property Management for 10 years. He calls upon over 20 years of real estate experience having started his professional training at King Sturge, then working at Jones Lang Lasalle followed by listed fund management business Invista REIM as a Director.
Throughout his career Ed has developed an intrinsic technical knowledge of direct real estate investments and operating companies across asset classes. While working on behalf of Blackstone, Ed has been involved in opportunistic and core + investments across Europe including office, logistics, student housing, PRS, multifamily and shopping centres. Projects of note include the Blackstone London and Continental European office portfolios, the inception of Logicor and Nido student housing.
Ed received an MSc (Hons) in Real Estate Management from Oxford Brookes University, is a Member of the Royal Institution of Chartered Surveyors, and is IMC qualified.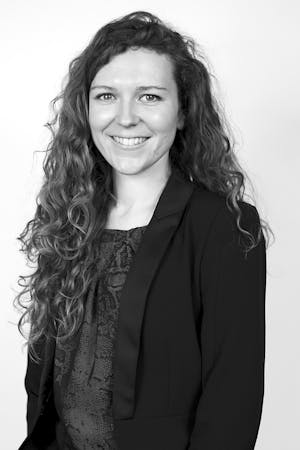 Katrina Halford
Chief Financial Officer and Co-Head, Singapore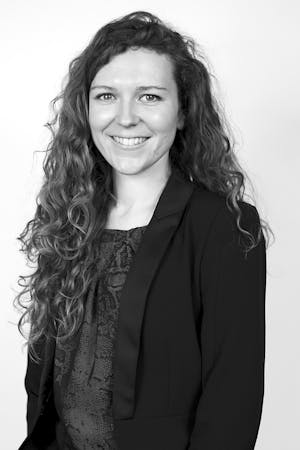 Katrina Halford
Chief Financial Officer and Co-Head, Singapore
Katrina's unique industry experiences and insights enabled her to build and lead a team to successfully launch BRE Asia, now Revantage Asia. Prior to Katrina's relocation to Singapore in 2018, Katrina was an integral member of the Revantage Europe team. She strived to push the status quo within the Revantage Europe senior management team, lead and contributed to their ERP implementation, and supported Blackstone Real Estate Europe with various financial roles across the UK and Luxembourg. Katrina's experience with Blackstone began in 2011 when the company acquired the boutique hotel chain for which she worked as the Group Finance Manager.  
Within Revantage Asia, Katrina is responsible for overseeing the Finance Service lines and strategic and business development of the company, with a focus on expanding service offerings, developing the next batch of leaders, and creating further scalability. 
Katrina is a Qualified Accountant with a BCA in Accounting and Commercial Law from Victoria University of Wellington, New Zealand.
Josh Goodwin
Chief Operating Officer and Co-Head, Singapore
Josh Goodwin
Chief Operating Officer and Co-Head, Singapore
Josh brings a broad perspective and expertise to the global corporate services initiative. As head of operations, Josh has a track record of delivering exceptional results through a wide range of diverse international experience across Asia, the Middle East, and Western/Central Europe. His experience includes corporate services, solution consulting, and retail banking. He first worked with The Blackstone Group as a consultant in Singapore, later performing duties as acting head of office for Revantage Asia. 
Today, his role includes overseeing all non-finance operations, leading project implementations, business process transformation, and delivering strategic initiatives. 
Josh has lived in Singapore since 2016 but grew up in Great Britain, graduating from Manchester Metropolitan University, with a BA Hons degree in Business Studies.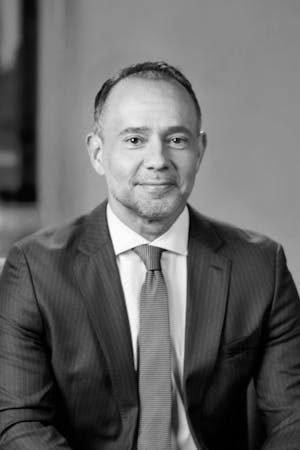 Piero Bussani
Global Head of Legal & Risk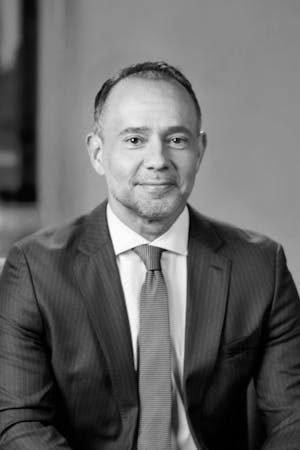 Piero Bussani
Global Head of Legal & Risk
Serving as a member of the executive leadership team, an advisor to the board of directors, and as chief counsel for the business, Piero leads the Legal and Risk functions for Revantage, including oversight of the portfolio companies' transactions and leasing programs, development, governance, risk management, regulatory compliance, claims oversight, and legal optimization. Revantage is Piero's fourth Blackstone portfolio company for which he has held an executive leadership position.  
Piero draws on nearly 30 years of experience guiding corporations through a wide range of issues where law and business intersect, including regulatory and compliance, corporate governance, transactions, data privacy and security, customer and business partner engagement, and human resources. Piero has spent his entire legal career in the real estate industry. As an expert and thought leader, he is currently serving his 9th year on the Board of Trustees for Cubesmart, one of the top three owners and operators of self-storage properties in the U.S.  
With extensive experience as Chief Legal Officer for several multi-billion dollar organizations and two fast growing start-ups, navigating complex legal and business matters and projects, Piero serves as trusted advisor to the CEO and other senior corporate officers on setting the strategic direction for Revantage's ongoing evolution. Piero's understanding of the entire organization, and ability to thoughtfully navigate complicated issues, makes him an integral member of the executive leadership team.  
Piero is on the forefront of Revantage's transformation and global expansion, an exciting journey to becoming a global business services powerhouse. He will continue to support the growth story and long-term success of Revantage by applying his strong business acumen, outstanding judgment and legal expertise as an advantage to positively impact business results.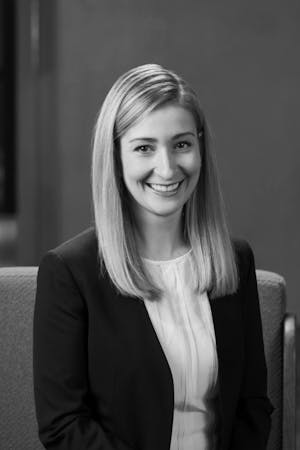 Kristin McGrath
Global Head of Valuations and Portfolio Reporting Support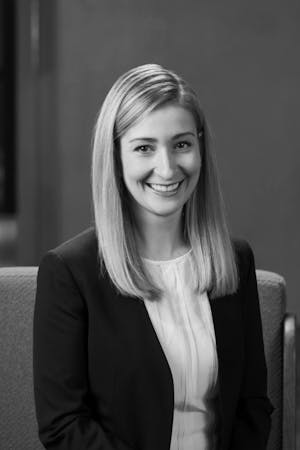 Kristin McGrath
Global Head of Valuations and Portfolio Reporting Support
Kristin is responsible for developing and implementing strategies that support the company's global growth and continue the momentum that establishes Revantage as a global industry leader.  
In this role, Kristin works closely with Blackstone and its portfolio companies to provide support for the development of asset valuations and portfolio analytics. She leads the Valuations and Portfolio Management support team comprised of high-performing individuals augmenting the effort of various Blackstone groups.  Challenged to execute valuation models, analyze cash flows and property metrics, prepare presentations and reports and to support the underlying valuation process, her team is raising the bar for delivering exceptional service and support.
Kristin's expertise is in providing valuation and advisory services to real estate investment trusts, private equity and hedge funds, and corporate and institutional owners/operators of real estate. With a keen focus on quality and attention to detail, she has worked across numerous asset classes, including office, hospitality, industrial, multi-family, retail, senior housing, medical office and several other asset types.  
Kristin empowers individual thought and analysis but always stresses the importance of collaboration necessary for individual and team growth.  In the face of complex challenges, she empowers the team to reappraise situations with confidence, optimism and creativity while keeping Revantage's deep commitment to integrity at the forefront of its growth and rapidly changing environment. 
Secret of our success
Together in Spirit and Culture
Across the globe, our team members are connected to and inspired by our purpose. Together, we are building a high-performing, inclusive and courageous culture for ourselves and our clients. 
While Revantage is uniquely supported by one of the world's leading alternative investment firms, we hold on to our start-up spirit and agility. Our partners expect significant, tangible results and the reach of our global team is key to delivering a lasting impact. 
Whether we're based in Luxembourg, Singapore, the US or many points in between — our people are passionate, agile and driven by our collective momentum. We enjoy our work together today and plan for an even better tomorrow.
See careers for:
North America
Europe
Asia
We SpeakBusinessNegocioEntrepriseAziendaCorretningUnternehmen사업Bedrijf商业Biznes
No matter thelanguage
---
Delivering Excellence around the World
North America
---
Visit Site
Europe
---
Visit Site
Asia
---
Visit Site
United to empower some of the leading real estate companies.